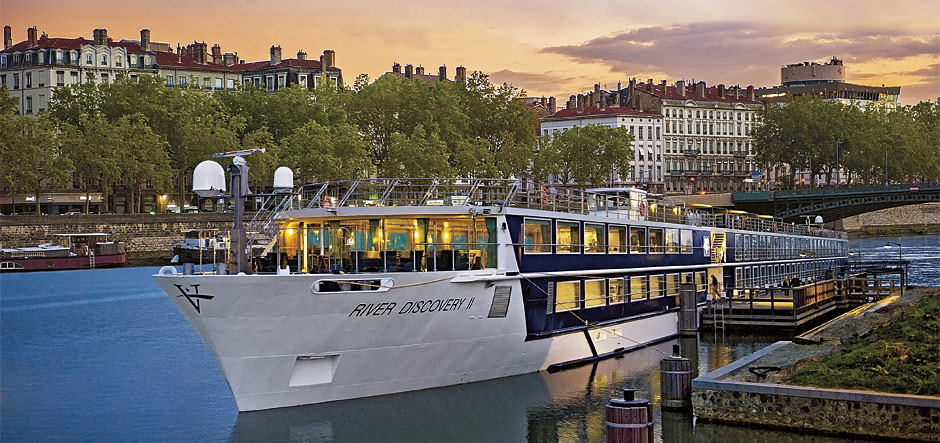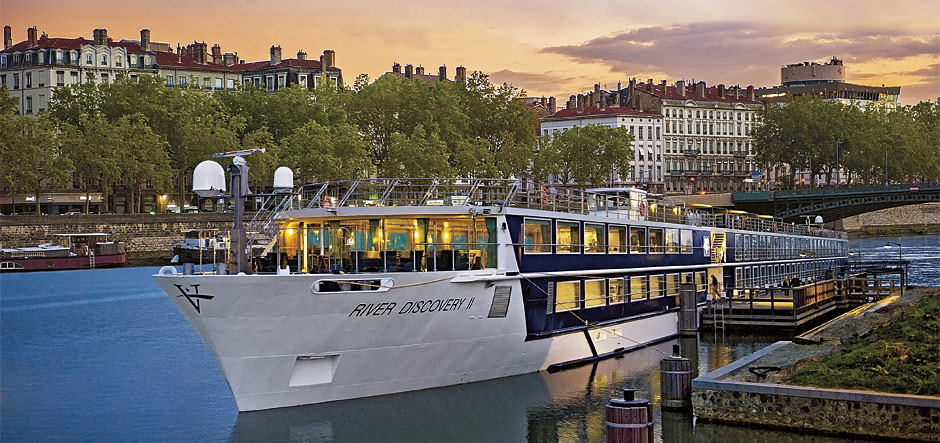 Vantage Deluxe World Travel has developed six new family friendly river cruises for 2016.
All of the itineraries will include sightseeing tours, meals and activities that cater specifically to family groups, such as Arts & Crafts workshops, singing sessions (eight to 12 years), activities for teenagers, a family host from 6-9pm, onboard language lessons and a ship's tour by the captain. The ships will also offer child-friendly meal choices.
Four of the new itineraries will sail through France, including the 12-day 'Best of Burgundy' voyages, which will depart on 13 and 23 July and takes guests from Avignon to destinations in Provence. On these cruises, guests will be able to visit the UNESCO World Heritage sites of Lyon, Avignon and the Pont du Gard, a three-tiered Roman aqueduct.
Vantage Travel will also offer a 12-day 'Paris & Normandy' itinerary on 23 July, which includes a complimentary excursion to see the Bayeux Tapestry, city tours of Rouen, visits to the Normandy Beaches, Monet's home, Richard the Lionheart's 12th century castle and a guided tour of Paris. Combining the Provence and the Paris sailings is Vantage Travel's 22-day 'Treasures of France' voyage, which includes a cruise from Avignon through Provence, a transfer to Paris and a sailing from Normandy back to Paris.
Guests can also opt for Vantage Travel's 16-day 'Classic Rivers of Europe' itinerary from Cologne, Germany to Budapest, Hungary. Departing on 8 July, the cruise includes an onboard apple strudel making and glass blowing demonstration; a city tour and a private concert and presentation of `Musical Vienna' at the Kursalon Music Hall in Vienna, Austria; a city tour and a visit to a Toy Museum or a World War II heritage tour in Nuremberg; and a city tour of Budapest.
All five itineraries will take place during the UK's school summer holiday period.
The sixth itinerary will be offered during the UK's December school holidays. Lasting nine days, the cruise will depart Regensburg, Germany on 20 December and take guests along the Danube River to Budapest, Hungary, offering them the chance to visit Europe's traditional Christmas Markets. They will also be able to enjoy a classical concert and a visit to the Schoenbrunn Palace in Vienna, a city tour in Budapest, a walking tour in Regensburg, and a `Sound of Music' city tour in Salzburg, Austria.
In 2017, families will be able to choose from eight roundtrip sailings from Paris along the Seine. Children aged between eight and 21 cruise free when accompanied in their cabin by an adult.
Vantage Travel owns and operates five river cruise vessels in Europe – River Voyager, River Navigator, River Venture, River Splendor and River Discovery II.
Share this story
###[ad_2]
Originally Appeared Here