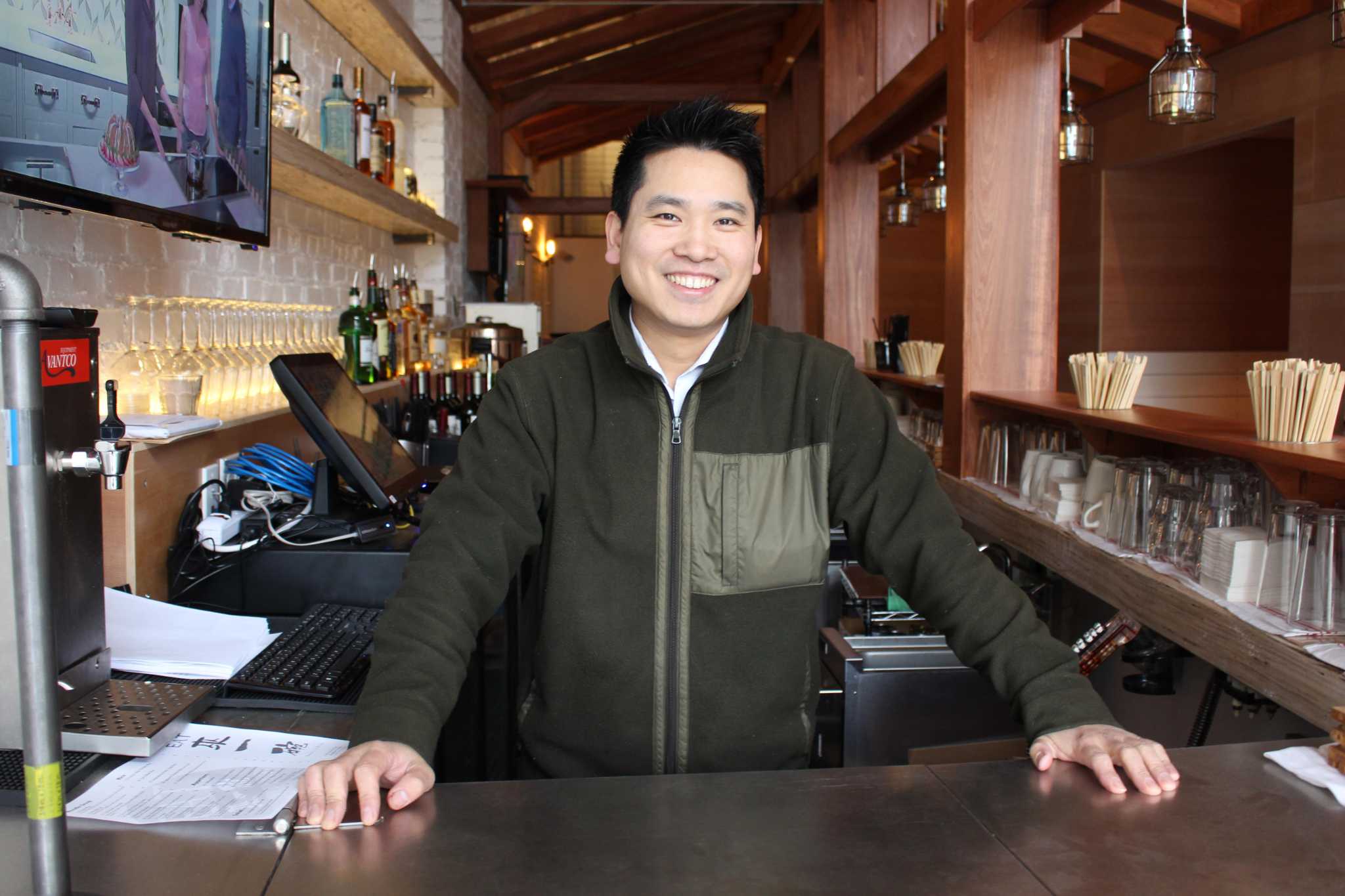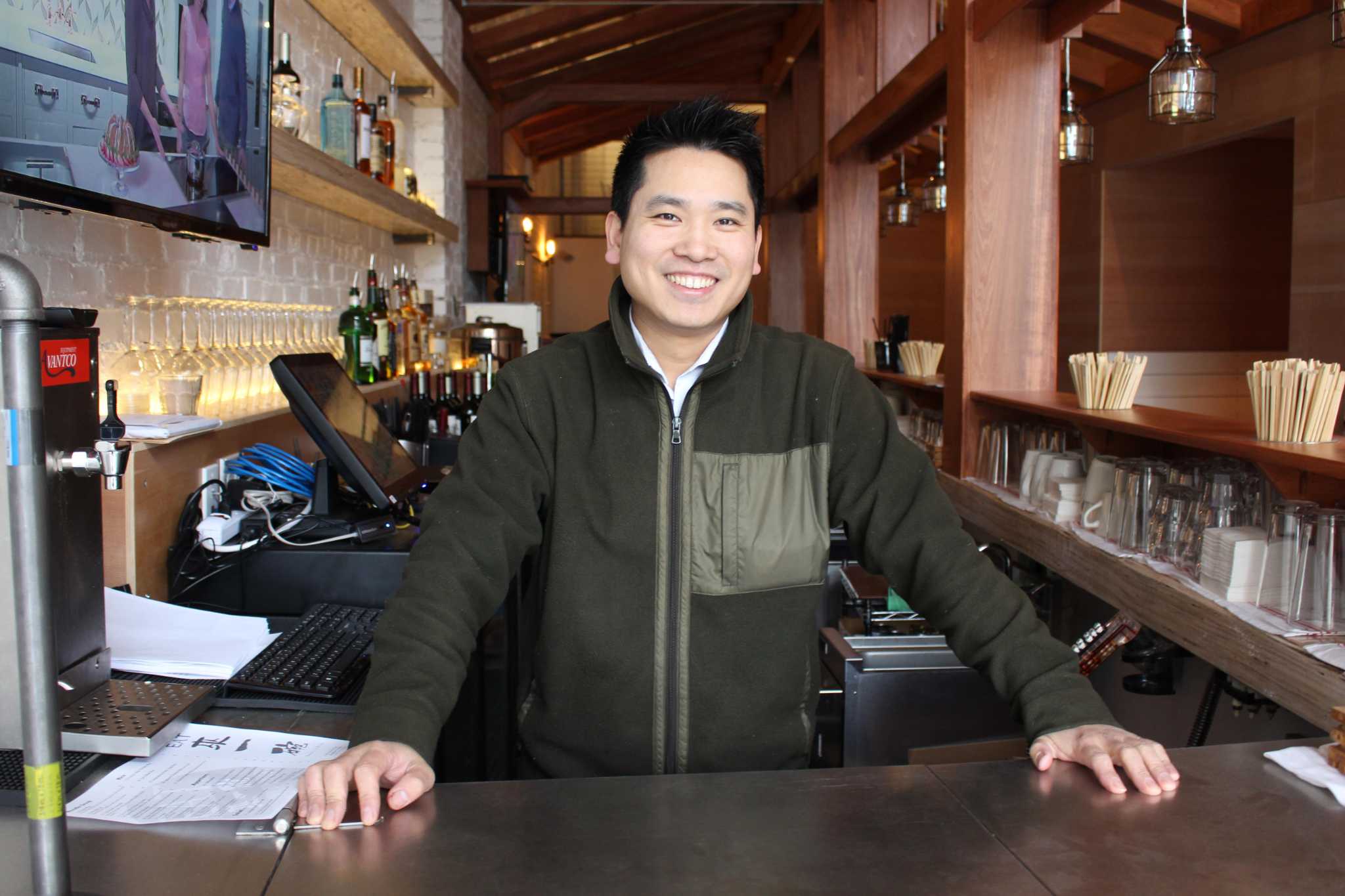 BRIDGEPORT — As downtown continues to welcome restaurants, the latest addition to the Bijou Square is serving up hot ramen and noodle soups in minutes.
Easton resident Skye Kwok opened Eat Noodle in downtown Bridgeport on Jan. 8 at 269 Fairfield Ave. The eatery opened in the space that once housed Can Tiin, which closed last summer.
A former Bridgeport resident, Kwok said the area has changed since his days growing up in the Park City. As residential development and the office market has grown over the years, he said a community vibe has developed that he felt his restaurant could thrive in.
"Bridgeport is growing right now," he said. "When I came to this area I was surprised (at how) it changed a lot, and I saw a lot of potential."
Kwok began working in the restaurant industry 22 years ago, after attending Sacred Heart University, and has since opened restaurants in other parts of Fairfield County. He also owns Sweet Basil in Fairfield and Pink Sumo Sushi & Sake Cafe in Westport.
According to the business owner, he wanted to bring his own spin on the growing noodle soup market to the city, with options like pho, ramen and specialty items like curry soup.
"Curry soup is definitely in high demand here," Kwok said. "Other restaurants don't have that because it's so hard to get the curry-soup-based ingredients and do it right. Everybody has their pho and ramen noodles. You can go to YouTube or Google to get (a recipe), but with curry to do it right, you have to know the ingredients."
The Eat Noodle space has also previously housed Bare Tapas & Vino and Café Roma.
Like his other restaurants, Kwok said he opted to open Eat Noodle in a smaller space where customers can get a quick bite during their lunch break.
In his first week, the Easton resident said his staff cut their customers' wait time from a half-hour to within 10 minutes. The goal in coming weeks is to cut that time in half, as well, Kwok said.
While he wants the new business to thrive, Kwok said his goal goes beyond financial success.
"I do want to make money fast, but my biggest interest is I want to see the downtown Bridgeport (area) grow," he said, adding that he'd like to see more opportunities for people to shop along with dining out.
"You want people who live upstairs to head out into the area to eat and drink, and that's the main thing," Kwok added. "Then, if you have a shopping area where they can buy a phone or buy clothing or something, we don't need to go to Stamford or we don't need to go to downtown Fairfield or Norwalk."
While this is his first restaurant in Bridgeport, Kwok said he wants — if business is good — to expand and open more lunch-style spots in the city with different themes. But first he wants to create a positive community feel around Eat Noodle.
"When people come in, I want everyone to know each other," Kwok said. "That's how you create a family-type (place with) a warm feeling."
Eat Noodle is open Monday through Wednesday from 11 a.m. to 9 p.m.; Thursday through Friday from 11 a.m. to 10 p.m. and Saturdays from 3 to 10 p.m.
jordan.grice@hearstmediact.com; Twitter: @JordanEGrice
###[ad_2]
Originally Appeared Here