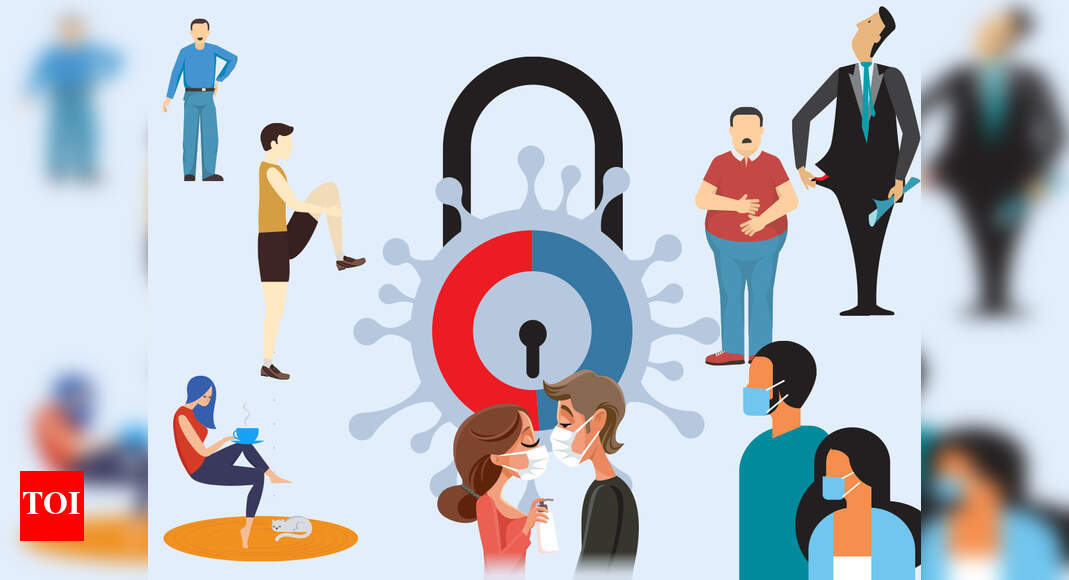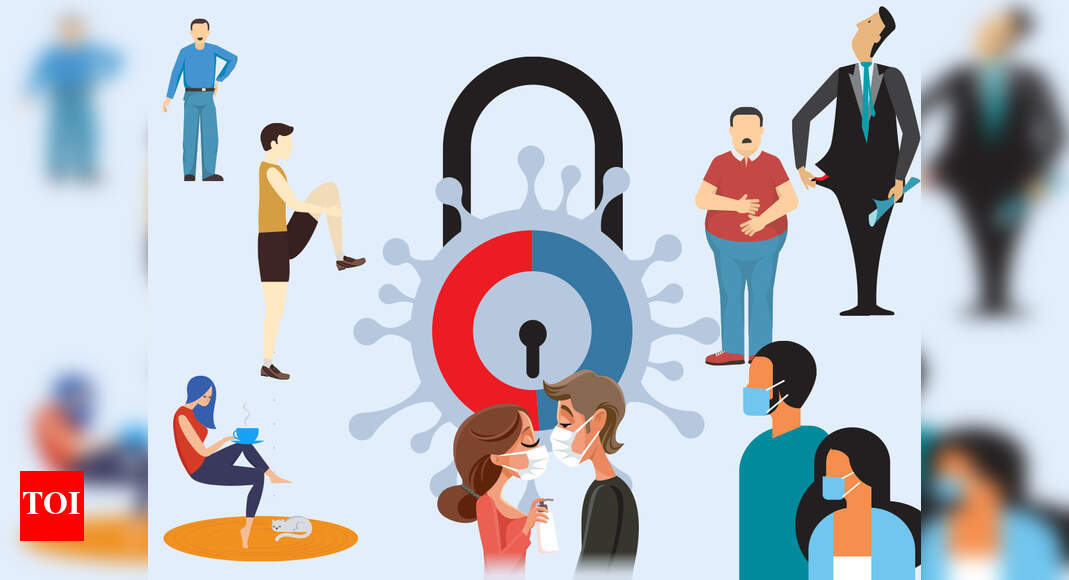 [ad_1]

NEW DELHI: More than 50 days of blockade are over and we are finally waiting for (some) freedom. A survey conducted by TOI that exceeded 11,000
the answers show that crown anxiety goes nowhere. Up to 34% want to continue staying even after the lock has been completely lifted.
For those who intend to go out, the first stop is the barber: 20% die from the domestication of their unruly hair and only 7% want to go to their favorite restaurant.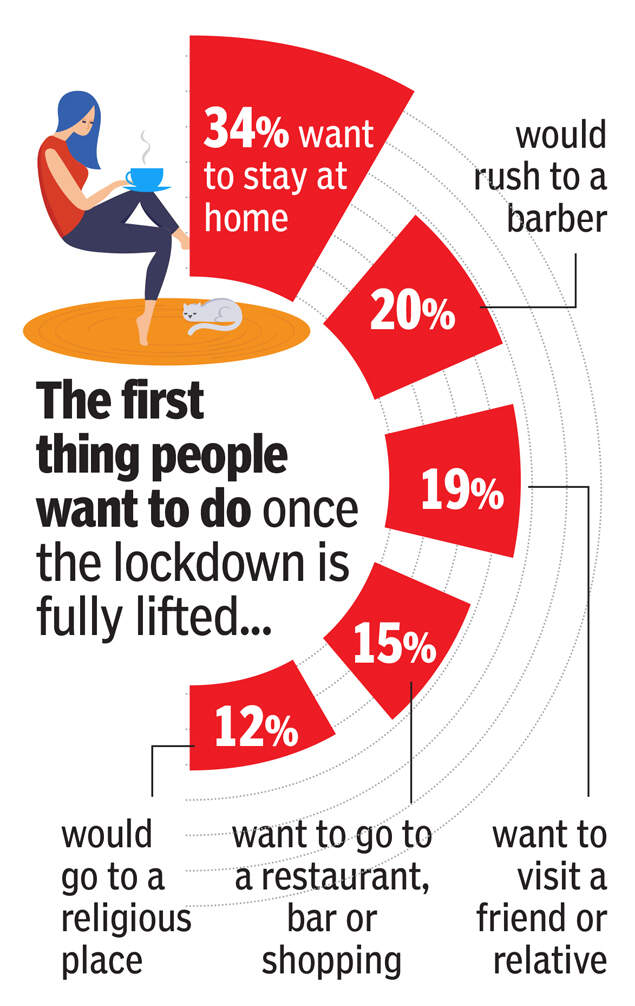 As for feelings about the closure itself, there was a fairly uniform division: 49% wanted the blockade to continue because it was necessary to save lives and 51% wanted it to end up saving the economy.
However, for 36%, the idea of ​​contracting the disease seems to have been the primary source of stress, with a prospect of job loss standing out at 27%. Getting a pay cut and buying groceries, both at 15%, were also stressful.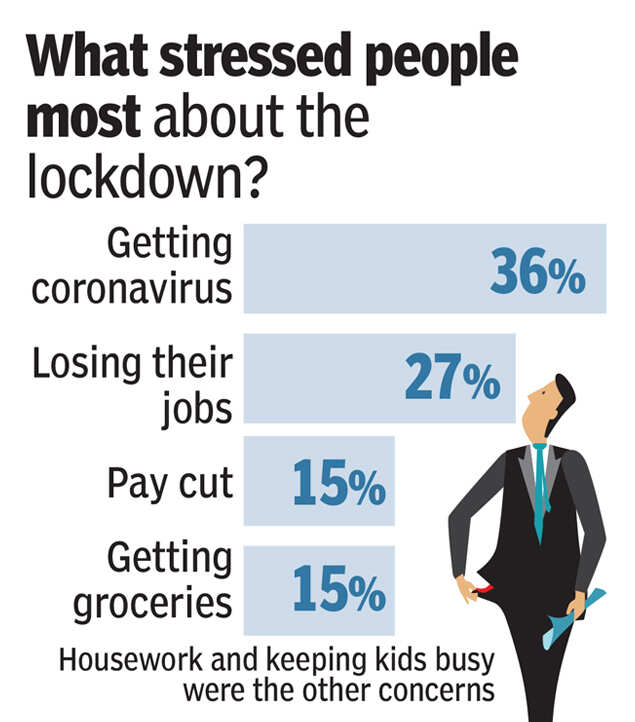 Jeevant Rampal, assistant professor of economics at IIM-Ahemdabad, says behavioral economics offers several possible reasons why the crown is our top priority. "People face this uncertainty and are averse to risk. Suppose I return to the post, I have to trust others who follow the rules of social distancing so as not to infect me.
Another factor is the availability bias, which means you pay more attention to the things you have at your disposal more easily. Like when you think of cricket, you think of Virat or Sachin. Similarly, when you think about it today, you think about the coronavirus, "he says.
Of course, the prospect that the blockade should continue is full of some privilege, but what is clear is that most people are not.
ready to jump straight into your life. Parents would be thought to be dying for a break with their bored children, but 66% do not want to send their children to school, even after their official reopening.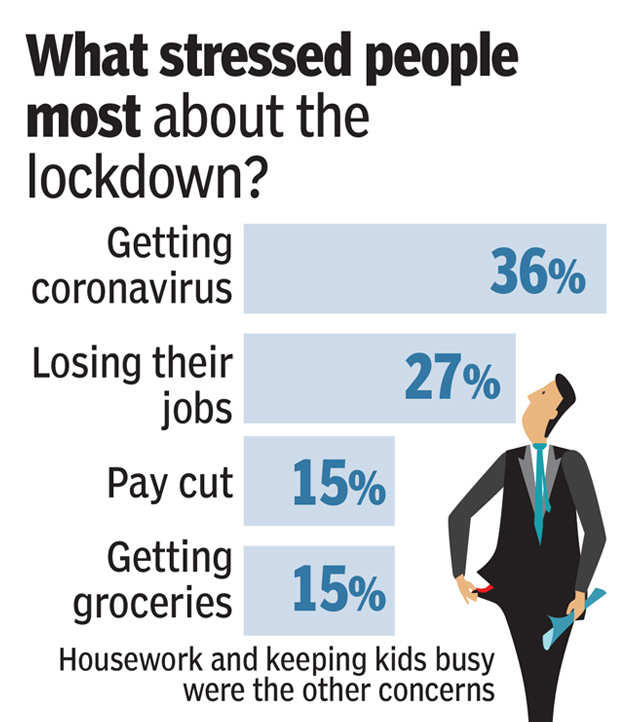 Going to crowded places, such as malls or movie theaters, is also not an immediate necessity: 38% would not go to such public places for the next three months and 30% for the next six months.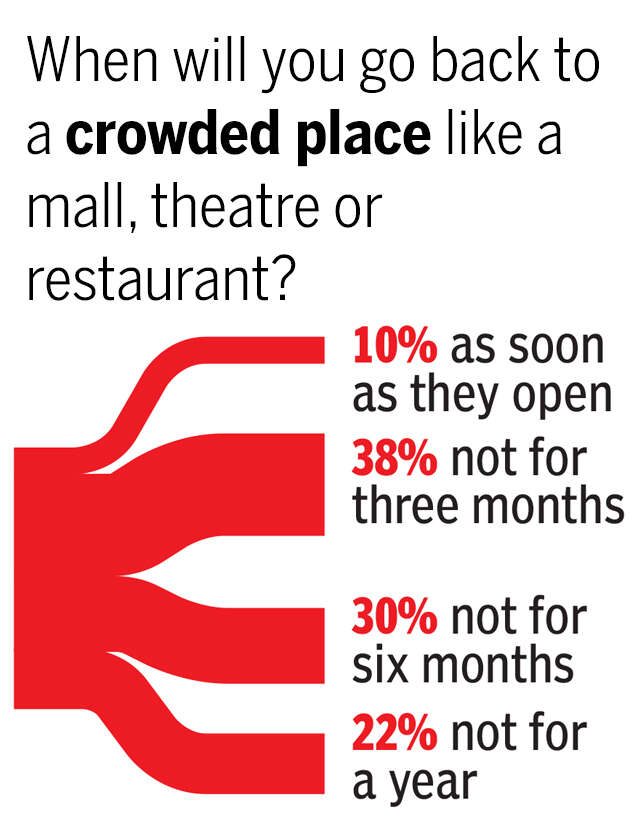 When asked what has been most missed by people engaged in recovery, outdoor walks and gyms were the winners, with 25% of people wanting to return to the your physical diet. Next was travel (22%), which was surprisingly followed by 21% missing more in the office (even more than socializing and alcohol).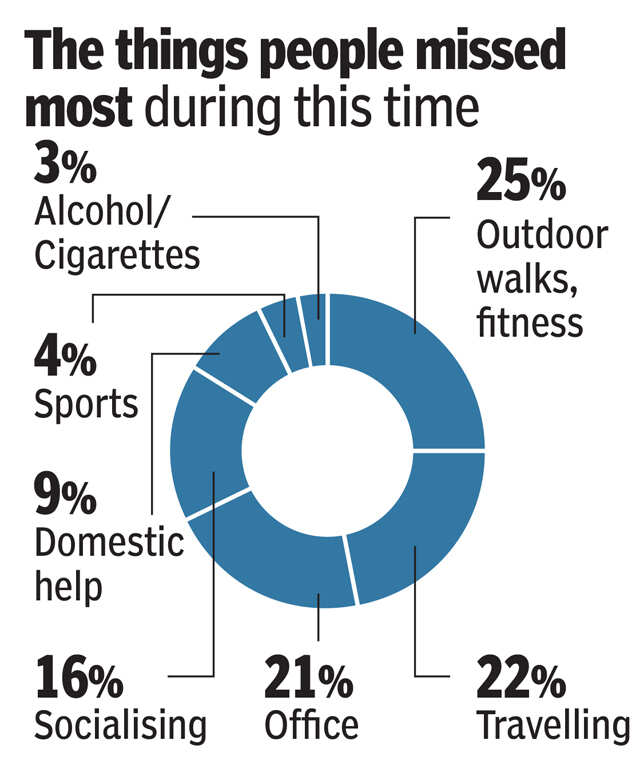 We may have gotten used to WFH, but few want to become a long-term lifestyle. Of the respondents, 47% say they liked it, but only as a temporary thing, and 31% do not like working at home.