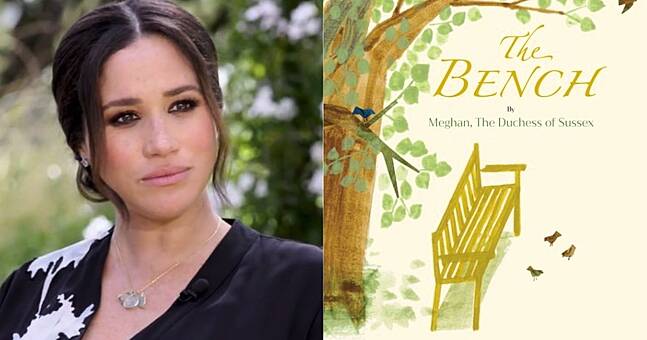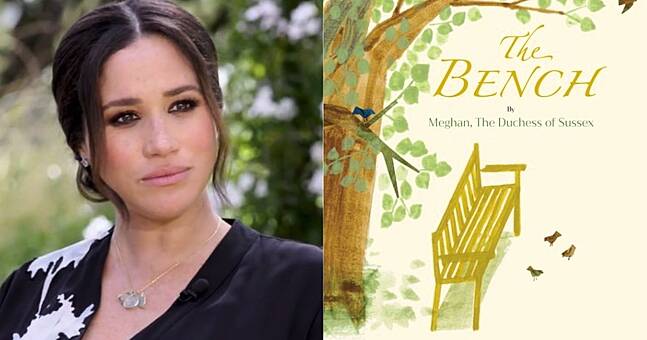 THE AUTHOR of The Boy On The Bench has broken her silence on the claims Meghan Markle's new children's book borrows heavily from her work.
Markle announced earlier this week that she would be releasing a new children's book, entitled The Bench, which was inspired by Prince Harry's relationship with their son Archie.
The official blurb for The Bench reads:
"Meghan, The Duchess of Sussex's first children's book, The Bench, beautifully captures the special relationship between father and son, as seen through a mother's eyes.
"The book's storytelling and illustration give us snapshots of shared moments that evoke a deep sense of warmth, connection, and compassion.
"In The Bench, Meghan, The Duchess of Sussex, touchingly captures the evolving and expanding relationship between father and son and reminds us of the many ways that love can take shape and be expressed in a modern family."
While Markle's announcement drew the now obligatory derision from a certain Piers Morgan, others have highlighted the fact The Bench shares some eerie similarities with another book bearing a similar name, which was released back in 2018.
Corinne Averiss' The Boy on the Bench also explores the special relationship between a father and son, sparking many to suggest Markle may has plagiarised her work.
The official synopsis reads:
"The playground is packed with children playing, but Tom is sitting on a bench with his dad. He's just not sure he's brave enough to join in . . ."
"Tom can't see a space for himself anywhere in the playground. Not on the slide, or on the roundabout or on the swings . . . But when a little girl loses her teddy, will Tom have the courage to help?"
Responding to the claims of plagiarism, Averiss, a former children's TV producer and director, rejected any suggestion Markle copied her book.
Reading the description and published excerpt of the Duchess's new book, this is not the same story or the same theme as The Boy on the Bench. I don't see any similarities.
— Corrinne Averiss (@CorrinneAveriss) May 5, 2021
Speaking in a short statement, the author said:
"Reading the description and published excerpt of the Duchess's new book, this is not the same story or the same theme as The Boy on the Bench. I don't see any similarities."
One moment please…

###[ad_2]
Originally Appeared Here