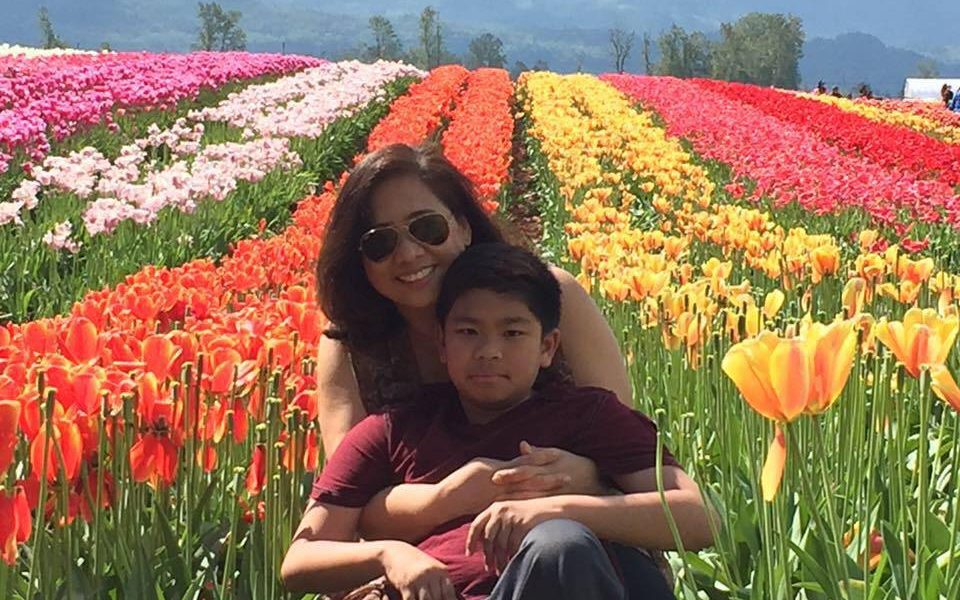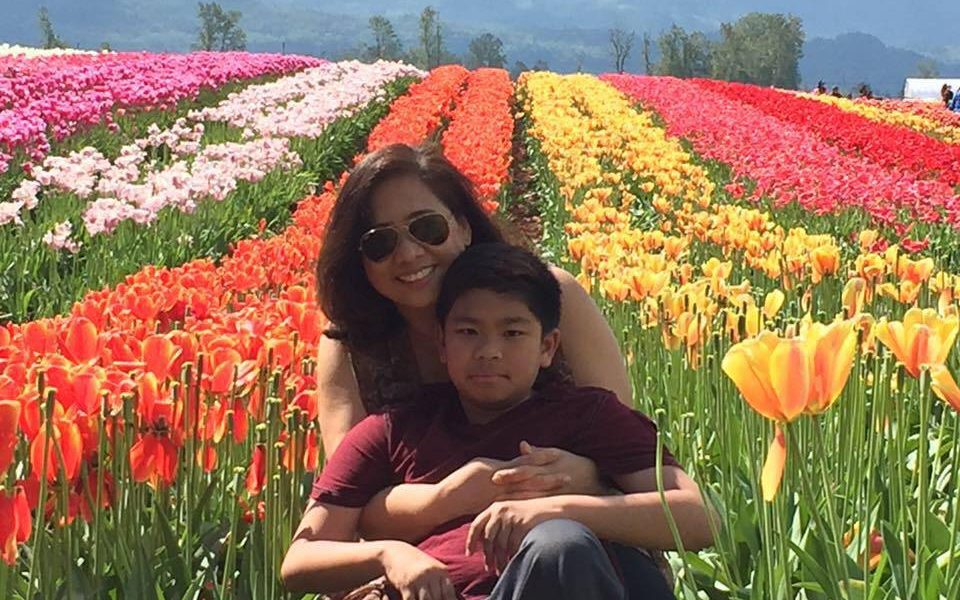 [ad_1]

Ann Fontanilla obtained a Taekwondo black belt in 2019 (Supplied)
It would have been nice to live a worry-free life, waking up every day with a lighthearted feeling and with everything going on as planned. But as much as a person wants to take a trouble-free path, the roads they are taking are sometimes rugged and full of twists and turns.
Life, as everyone knows it, has a lot of surprises up its sleeves. While there are days that are full of optimism and hope, there are times that things are heading downhill.
Stumbling blocks will appear out of nowhere in life, but should people let those to just stand in their way? Not for Ann Fontanilla, a Filipino-Canadian who not only continues to win every battle she faces but is always ready to extend a helping hand to pull up others who are in need.
Bridge for grassroots
Limay, Bataan is where Ann, daughter of a maintenance supervisor in an oil refinery company and a public school teacher, spent most of her childhood. The place is the witness of every memory that the young Ann created until she moved to the University of the Philippines-Diliman in Quezon City to take up a Bachelor of Arts in Economics.
Finally, an Economics graduate in 1987, she decided to apply in the Philippine government's National Economic and Development Authority (NEDA), not knowing that her application will be forwarded to Malacañang. About 15 fresh graduates from different universities were chosen to help in the administration of former President Corazon "Cory" Aquino and Ann was among them.
Ann landed on her first job at the Office of the Cabinet Secretariat, her first exposure to leadership and governance at the age of 21. Her work brought her to different places in the country as her main job was to do community development. She and her team connect with local government units (LGUs) and interview people to know what their needs are. This was how her work life went until 1992, as Cory ended her presidency.
For Ann, to be given the chance to help the administration of the first female president of the Philippines, most importantly her countrymen, is something that she will forever cherish.
"For me to be part of that history, it was very special. It was very precious."
But aside from the experiences she gained and the memories she created in her first job, Ann also got another valuable thing that she will never lose for her entire life: the heart for helping. 
She took nothing but these as she signed off from her job, leaving the Palace to the new leadership, to seize an awaiting opportunity.
Entering the academe abroad
While wondering where to go next, an overseas call suddenly blew up her phone.
Asian Institute of Technology (AIT), a university in Bangkok, Thailand, called Ann again in 1992 to talk about the scholarship she got for her Master's studies. This was the second time Ann received a call from the university. She was informed about her admission to AIT while she was still working for the government, however, she chose to put it off to focus on her job.
"When the AIT contacted me again, I said I'm ready. I think my time with President Cory is done. I think I want to move on and go to the next part of my life."
She went to Bangkok, Thailand to take her Master's in Business Administration. Ann was fortunate to be offered a scholarship where she won't need to spend a single centavo from her own pocket; it was AIT that shouldered all her expenses including her accommodation and airfare.
When she finished her MBA, Ann did not immediately leave AIT to look for other jobs in Thailand. She felt grateful to the university so she wanted to pay back their kindness by working for the university even though it resulted in a major career transition, from the government to academe work.
Ann started as a student worker and rose through the ranks to be the head of the Student Office and then became one of the administrators in the university.
It was also in AIT where she was destined to meet her husband, a Filipino satellite engineer who worked for the biggest communications company in Thailand. They crossed paths in the university in 1998 and two years later, they got married. The two decided to live in Bangkok for a few more years until her husband put forward the idea of migrating to Canada.
Ann Fontanilla's wedding photo (Supplied)
They began with the plan of coming to Canada by applying for immigration in 2005. They added their son in the application in 2007, a year after he was born. It took two years for their application to get approved.
After they received their immigration papers in November 2009, Ann and her family were told that they only had a year to come to Canada. The original plan was they will fly there altogether in August 2010, but sadly, only two of them made it to Canada.
Tragic news a day before a special event
A surprise from her husband was planned out for Ann on her birthday in 2010. But the supposed happy celebration suddenly became tragic with the news of her husband's passing.
As a satellite engineer, part of her husband's work was to travel to different countries. He was traveling back and forth from Thailand to other parts of the world like Japan, Malaysia, and Singapore. Ann's husband was at the peak of his career in that year and was supposed to help in the computerization of the elections in the Philippines when one day, he did not wake up all of a sudden. Ann said he had so much to think of during those times, including their migration to Canada.
"He was in Japan at that time, doing another project, and he just didn't wake up."
Her husband passed away on March 26, the day he was planning to come back to Thailand to celebrate Ann's birthday the next day, March 27.
"He was planning to come back from Japan to Bangkok because he wanted to give me a surprise party for my birthday."
"He didn't make it and I had to fly to Japan to get his body and fly his body back to the Philippines."
Ann lost track after her husband's passing and did not even want to push through with their plan of moving into Canada, five months prior to their scheduled flight.
"We have already started packing. We were trying to wind down our jobs; I was trying to resign from AIT, he was trying to resign from Thaicom."
"I have friends, I have colleagues in Bangkok, but I don't have family in Canada. No way that I will continue to migrate."
She took a break and carefully thought of whether or not they would migrate to Canada. It sank into her mind to write to the Canadian immigration informing them about what happened, After learning about the passing of Ann's husband the Canadian immigration canceled their visas. Ann said the decision about migrating was not an easy one to make at that situation, but not wanting to keep her life stalled in Thailand, she pushed her luck and sent back a letter of reconsideration. Thankfully, the Canadian government was compassionate and gracious with their response, allowing the mother and son to fly to Canada on the original date that she planned with her husband. Using two out of three tickets, the two left Thailand on August 12, 2010.
'I'm still so lost'
New country, new culture, new faces. This could be the start of a new life for some, but for a new immigrant who was still grieving for her loved one's passing, it became more difficult.
Arriving in Canada in August, getting close to the fall season, Ann and her four-year-old child spent their first days there living in a basement of a house they were renting. She recalled being jobless and having not enough money to support their living as most of her savings was spent on her husband's funeral.
"I have nothing. I don't have a job, I don't have a family, I don't have enough money. I remember I have enough money only for six months of rent."
"It was very, very depressing and I have a four-year-old kid with no family support. So it was really very trying and very challenging."
She still did not know what step she should take and was even confused as to why she pursued migrating. Ann thought that they would not be able to survive with that situation, which led her to book a flight back to Thailand after only three months of staying in Canada.
In November 2010, they were back in Thailand, with Ann working again for AIT. Prior to her departure, the university told Ann that in case she would not be able to find a job in Canada, she is always welcome to come back. Even though she rejoined her AIT family, Ann could not bring back her old self anymore.
"I'm still so lost. I think I was going through a very deep depression. I continued my job in Thailand, but I wasn't myself anymore."
Thailand just reminded her of everything about the past, including her memories with her husband. Realizing that returning there was not the best help for her to move forward in life, Ann and her son packed their baggage again and left.
Giving up is not an option
She initially thought she would not make it in Canada, but guess who came back willingly to start anew there again.
Ann left for Canada in July 2011, still not knowing what to do, but this time, she was ready to face her new environment. Her second 'first days' in Canada started with her applying for jobs, sending out applications in all schools in British Columbia.
She was told that it would be difficult for her to get a job in the academe without any Canadian experience. This led her to line up to malls to look for any job and sent hundreds of applications to various business establishments, including McDonald's and Walmart, hoping to get hired.
None of these, however, gave her an opportunity even for an interview, except two universities. Ann got contacted for an interview by the University of British Columbia (UBC) and Trinity Western University (TWU). The next thing she knew; she began working for TWU as an on-call staff.
"I owe a lot to the university because they gave me a break. Imagine a new immigrant without any Canadian experience with a five-year-old son, a single parent, a widow? They understood my realities and I told them my realities — this is me. I don't have enough; I don't have a family. I gave them my realities and they gave me a break. So I'm blessed to be with Trinity Western University."
Working with TWU helped Ann to get back on track again. From being a temporary staff, she grew up through the ranks again to be the director of the university's Systems Integration and Learner Support Services in 2012, and eventually, become the executive director of TWU GLOBAL – Branches.
As an executive director, her typical day at work is to oversee the operations of her department, which encompasses the finance side as well as students' services. Their department's main market is adult learners, international learners, and online learners. As a Christian university, TWU's mission to develop Christian leaders and being able to be part of that transformation and to be able to serve them are what Ann loves the most about her work.
"It may happen that they get to transform and become a Christian; it may happen that they don't. But you know, to participate in that transformation in their lives, transformation in their profession is what I really love in my job."
"My heart is very much for helping international students, immigrants. Helping them, being part of their success, being part of their growth, being part of that journey is what motivates me every day."
There may be cultural challenges and challenges in the language since they are serving a lot of international students, but Ann does not look at it as a struggle at work, rather, a blessing.
"When you get to serve them beyond race, beyond gender, beyond culture, beyond faith, that's the most fulfilling part. We are able to surpass and go beyond those different perspectives; that's the best part of my work."
TWU is planning to expand in many different countries and build FAR centers. Her goal as the executive director of TWU GLOBAL – Branches is to develop systems and mechanisms to operationalize those centers and to expand the reach of the university in different countries.
Transformed but still Filipino at heart
Looking back, Ann has indeed gone far away from the cliff edge. Despite the challenges, worries, heartbreak, and uncertainty in the world that people live in, she learned to persist more, get up again, and keep going.
Her experience as a widow might be tough but this let her learn the hardship of being alone — she learned to connect, value the blessings that were given to her, and most importantly, to be self-sufficient.
"Working here is hard. It's not easy fending for yourself and your family so I think the best part is learning it the hard way."
Working for TWU also played a big part in her transformation into becoming her today's self.
"I've never been transformed as much as I am right now. TWU gave me a break in Canada that I did not expect from any organization. It opened up my eyes to God more. If you ask me now who is my biggest influencer, it's God."
Although she is an immigrant, the university never treated her differently. She gets to have the same treatment and opportunities as others, without experiencing any discrimination or biases.
Living in Canada gives them the chance to enjoy more material things, however, Ann said she is not very much after those. What is more important for her than these things are the values, connections, and having her roots implanted.
"I think the best part that Canada gave is to really value every little thing that I have or that we have."
Canada might be thousands of miles away from the Philippines but Ann is still deeply connected with her motherland. She still has that Filipino accent, has Filipino friends in Canada, and she cooks Filipino food every day, with Adobo, Embutido, and Pansit being her son's favorites.
Ann Fontanilla and son, Kirby, in 2017 (Supplied)
Her heart will always be in the Philippines which is why no matter how far she is, Ann will always reach out and even willing to extend a helping hand if someone needs it.
'I hope to be able to help other people'
Ann knew the feeling of encountering a new challenge, while still dealing with another struggle, and losing almost everything she has at once. When she heard about the news last year that there were some Filipino families seeking assistance, she did not sit back.
In November 2020, the Philippines, amid the COVID-19 health crisis, suffered from three successive strong typhoons, causing billions of damages to both agriculture and infrastructure. These disasters did not only destroy many houses but also the source of livelihood of some Filipinos. 
After learning about the bad news, Ann immediately took action to send help to the typhoon-affected Filipino by starting a fundraising project. Her initial goal was to raise funds to give at least basic necessities such as food and water, but this initiative got huge support from her friends, colleagues, and students from TWU which resulted in more donations. Ann's project raised funds enough to provide two boats for fisher families in Dingalan, Aurora.
[READ: Fundraising project initiated by Filipino-Canadian raised funds to buy boats for typhoon-affected families in PH]
This was not the first fundraising project that she started off. Back in Thailand, she worked with and did a fundraising initiative for the Human Development Foundation (HDF). The foundation, run by a missionary priest Fr. Joe Maier, aims to help children with AIDS.
"I grew up helping the foundation. In fact, my kid grew up in Thailand, spending his birthday in the hospice for children with AIDS. I've been doing fundraising for them."
Aside from this, Ann allotted time to do community work like volunteering to clean hospices, give baths to people with AIDS, grow plants for them, and sing them carols. In 2010, before her husband passed away, she also did a fundraising drive for earthquake victims in Haiti.
"It's always been in my heart to help the poor, those disadvantaged, the marginalized. I grew up wanting to be always helping."
If she was to describe her life, she said it is a story full of struggles — struggles that she will continue to conquer regardless how heavier it gets and how many times it tries to make her trip over.
"That's why when I thought about giving livelihood [to fisher families], I thought of helping people stand up again from the disaster because that's my story; it's always falling down, standing up, and how do you help people to stand up. I think that's my story and I think that will continue to be my story. I hope to be able to help other people."