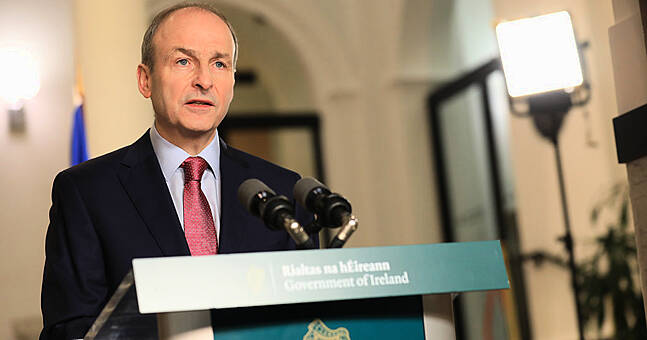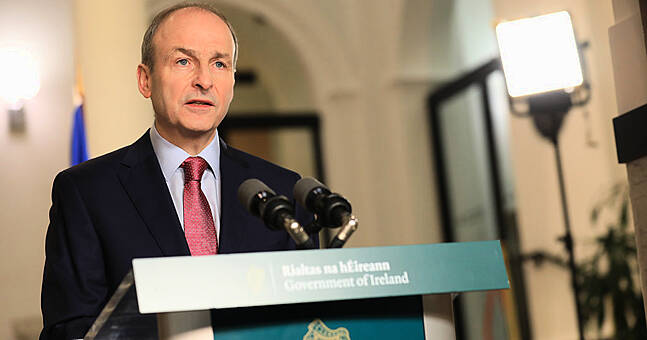 IRELAND'S new Living With Covid plan was revealed last week following an announcement from the Taoiseach.
The plan, which was first introduced last summer as a guide to the country's Covid-19 strategy moving forward, has been torn up and completely revised.
Micheál Martin provided us all with new predictions on when the country might reopen, when restrictions might be eased, and whether or not summer holidays will be a thing this year.
So with that in mind, here are 10 key points to take away from the Government's new plan:
When will lockdown end?
A staggered reopening of the country is set to begin on April 5.
Nothing has been set in stone, however, due to the ever-changing nature of the Covid-19 situation, and the reliance on vaccine supply to aid the crisis. Unlike in the UK, where June 21 has been earmarked as the day when all Covid-19 restrictions will be lifted, in Ireland things won't all happen in one big go, that much is clear.
Tánaiste Leo Varadkar hinted last week that the Government would be focusing on opening up outdoor activities, sport facilities and some area of construction to begin with.
It's been frequently described as a 'cautious reopening'.
Schools
Under the new plan, schools will partially reopen in a "phased and safe return" that will begin on March 1.
Junior and senior infants, as well as first and second class students, will return to in-person learning in primary schools.
Special schools are expected to be at full capacity from 1st of March, and all final year Leaving Cert students are expected to make a return to school.
3rd, 4th, 5th and 6th class at primary level along with 5th years are due to return to school on March 15.
1st to 4th years post-primary will return to school on April 12.
Childcare
The ECCE programme and return to school of ECCE-age children will resume on March 8.
Early learning and care, and school-age childcare services are to reopen on March 29.
Vaccines
Martin says that Ireland is aiming to administer 1.25 million doses of the vaccine by the end of March.
As well as that, 1 million vaccines should be given per month in April, May, and June.
40% of people should have at least one dose of the vaccine by April.
64% of people should have a vaccination by May.
82% of people should have received a first dose, with 65% of the population fully vaccinated by the end of June.
Meeting up with friends
It's likely that by April 5, we will be allowed to meet up with friends in an outdoor capacity. Something similar to 'the rule of 6' may be imposed once outdoor activity restrictions are eased.
Household mixing rules will likely remain in place for longer though.
It's understood that the 5km travel limit will be dropped on April 5.
Pubs reopening
The new Living With Covid plan sadly doesn't provide any clues on this.
Earlier this month, the Taoiseach said that consideration for pubs to re-open would not be given until at least mid-summer.
Reading through the lines, pubs likely won't be able to re-open until the majority of the population has been vaccinated. So don't expect anything until June at the very earliest, sadly.
Non-essential retail reopening
Like with pubs, no clues were given as to a potential reopening date. It will likely begin sometime shortly after April 5, should case numbers still be dropping at that point.
Holidays
There was no mention of international travel in the Living With Covid plan, and it appears that 'staycations' will be positively encouraged this summer, over holidays abroad.
However, if the vaccination programme is fast and efficient enough, this could all change, but for the moment, it seems like holidays will likely remain off the cards.
Working from home
The requirement to work from home will continue up until April 5, unless work is an essential health, social care or other essential service or activity that cannot be done from home.
Economic measures
Many economic measures will remain in place to ensure people's incomes are protected in the coming months.
The Pandemic Unemployment Payment, the Employment Wage Subsidy Scheme, the Covid-19 Enhanced Illness Benefit, Covid Restrictions Support Scheme, the Commercial rates waiver and the suspension of redundancy provisions will all remain in place until June 30.
One moment please…
###[ad_2]
Originally Appeared Here